Mysuru International Awards
Mysuru International Film Festival (MyIFF ) is held annually in Heritage City – Mysuru. MyIFF celebrates world cinema showcasing rich diversity of features, short, student's film, documentary and music videos. We also discover new films and voices from around the world. MyIFF identifies National, International talents and connects them with the audience and Film Industry.
Our goal is to discover high quality and ambitious films from around the world, to promote filmmakers. We strongly dedicate our Film Festival to support independent filmmakers. We are associated with one of the best Canadian OTT platform Global Cinema Online.
MyIFF creates experiences that bring the people together to discover extraordinary films from around the world. MyIFF focuses on awards, markets, and film promotion so as to build an international platform, and promote the development of the film maker
MyIFF has the aim of facilitating economic activity and professional interaction in the film sector. We plan for meetings, promoting and networking. As every filmmaker dreams about their feature film, short or documentary.
The festival has cluster of event the main event itself and talk shows for youth and children's cinema. The festival aims to introduce first time directors and new films to the world. Jury members will be those who worked in Film societies around the world.
The cross-cultural cinema experience highlighted in this festival with future opportunities promotes advanced films and further careers.
MyIFF will be held every year in the month of October.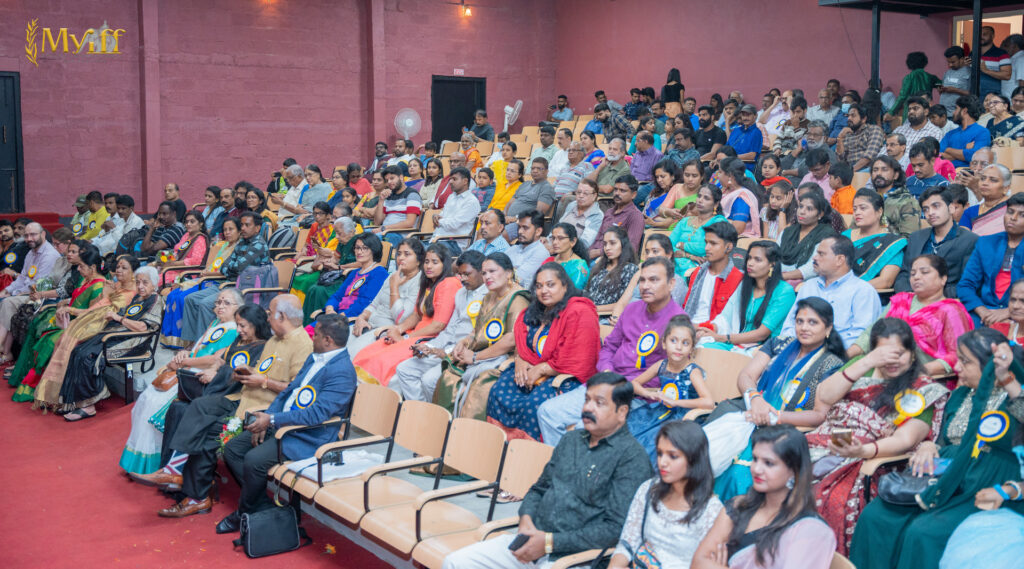 SCREENING FESTIVAL PROGRAMS
Meet the team that brings the best in storytelling to audiences at the Festival and around the world each year
Ranjitha Subramanya, Festival Director
Rampur Srinath, Director of Programming
Indira Nair, Senior Programmer
Durga Prasad G, Senior Programmer and Director of Strategic Initiatives 
Pavan Simha, Senior Programmer, Curator
Make Society Smile Foundation as a nonprofit organization, supporting MYIFF and we are deeply grateful to our corporate donors who not only enrich the Festival experience but also help sustain the year-round artist programs we operate.
To learn more about corporate sponsorship, please visit our Corporate Support page or email us at makesocietysmile@gmail.com or  mysuruiff@gmail.com